Top television chef, presenter and judge John Torode will headline a County Durham food festival this autumn, as organisers prepare the perfect recipe for a safe and enjoyable weekend of family fun.
The John and Lisa's Weekend Kitchen and MasterChef co-host is the first famous guest to be announced ahead of Bishop Auckland Food Festival's return on Saturday 2 and Sunday 3 October.
As always, entry to the Durham County Council event will be free but, this year, visitors can also watch demonstrations by celebrity chefs without buying a ticket in a large cookery marquee.
Popular traders from across the North East have already signed up for the festival and the town's historic Market Place will be full of the finest produce the region has to offer, along with tasty street food, refreshing drinks and indulgent cakes and desserts. 
Australian by birth, John started his cookery career aged just 16. He went on to set up his own restaurants Smiths of Smithfield and The Luxe in London and is credited as one of the major players in introducing Australasian food to the UK in the 1990s. John's television career has also seen him travel the world in search of vibrant cuisines and exciting recipes for various popular television shows for the BBC and UKTV, while his cookery books have received widespread critical acclaim.
John will demonstrate a selection of delicious dishes at Bishop Auckland Food Festival on the Saturday.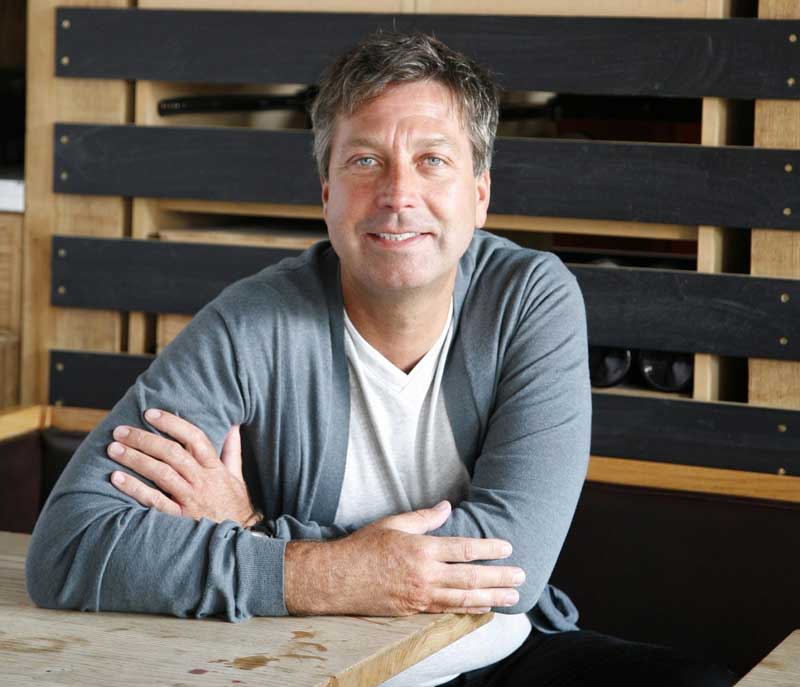 John Torode will headline Bishop Auckland Food Festival when the event returns on Saturday 2 and Sunday 3 October
John said: "How exciting it is to be going to a food show. It's such a joy to be involved in what can only be described as one of this country's greatest culinary feasts, the Bishop Auckland Food Festival. Come along, eat, drink and be entertained and support all the wonderful local producers. See you there." 
Bishop Auckland Food Festival is expected to attract thousands of people over the course of the weekend, with more than 29,000 visitors attending in 2019. This will not only raise the county's profile as a culinary destination but will boost the takings of local businesses and support the region's economic recovery from the impact of the coronavirus pandemic.
Durham County Council's festival and events programme is a key part of the county's vibrant cultural programme and a driving force behind its bid to become UK City of Culture 2025.
Cllr Elizabeth Scott, Durham County Council's Cabinet member for economy and partnerships, said: "For more than a decade, Bishop Auckland Food Festival has been bringing top chefs and international cuisines to County Durham, while also showcasing the amazing produce being created right here in the North East.
"It has boosted the economy by hundreds of thousands of pounds and has inspired a love of locally sourced ingredients and creative cookery among people of all ages and backgrounds. It is proof of the power of culture to bring people together and to inform and inspire, which is what County Durham's bid to be UK City of Culture 2025 is all about.
"We want to build on these achievements and the exciting plans being drawn up for Bishop Auckland Food Festival further demonstrate our commitment to this aim."
Further details about the festival programme, including the line-up of celebrity chefs, will be revealed over the coming weeks.
To stay up to date with the latest festival news, visit www.bishopaucklandfoodfestival.co.uk and follow @bishfoodfest on Facebook, Twitter or Instagram.
To support County Durham's UK City of Culture 2025 bid, use the hashtag #durham2025 on social media and stay tuned for further updates on how to get involved.