Learn how to make focaccia and fruit crumble with a Bake Off star or enjoy a three-course dining experience from a celebrity chef as part of the special events taking place at this year's Bishop Auckland Food Festival.
The popular event is returning on Saturday 23 and Sunday 24 April, with two days of delicious food, cookery demonstrations, family entertainment and much more.
Having already announced its line up of celebrity chefs who are ready to entice audiences with demonstrations at the Cookery Theatre, the Durham County Council-run festival has revealed its ticketed workshops and events.
Organisers are excited to welcome Great British Bake Off contestant Karen Wright, who competed on the show in 2018 and will be teaching adults and children how to make tasty goodies in her series of cookery workshops.
From Stromboli to focaccia, to fruit crumble and naan bread, the sessions will take place at Bishop Auckland Town Hall throughout both days.
The workshop programme will be: 
10.30am – Making Naan Bread (for children aged 7 to 15)
12.00pm – Making Focaccia (for adults aged 16 and over)
1.30pm – Making Fruit Crumble (for children aged 7 to 15)
3.00pm – Making Stromboli (for adults aged 16 and over)
Sessions for youngsters are just £5 and adults are priced at £7. Tickets for each workshop can be booked online at https://bishopaucklandfoodfestival.co.uk/karen-wright-cookery-lessons/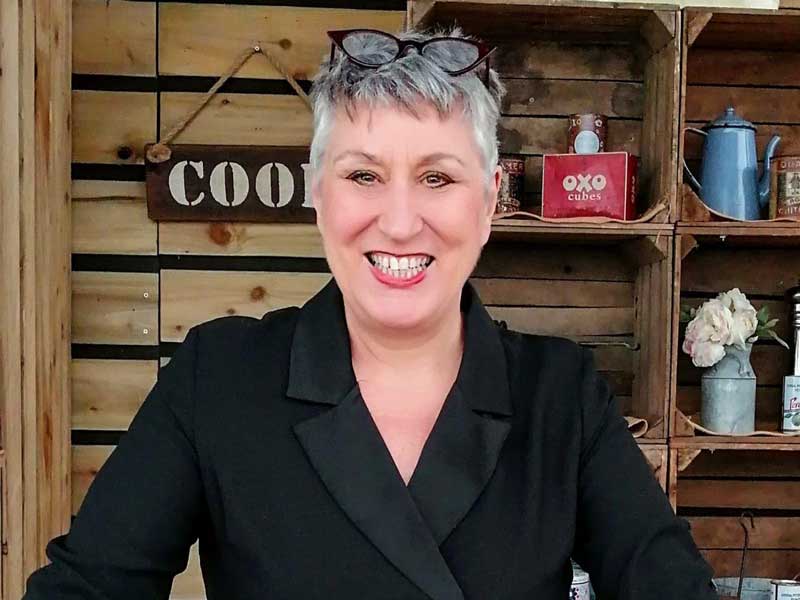 For those who enjoy fine dining, the festival is also offering visitors the chance to experience An Evening with Mike Bartley, Bishop Auckland's very own MasterChef contender.
Mike will be offering a gourmet four-course evening menu during a pop-up dining experience at Bishop Auckland Town Hall.
Tickets are priced at £35 per person and are limited, so people are encouraged to book quickly to avoid missing out. The event also includes live music and a bar is available to buy drinks.
Mike said: "I'm really excited to be cooking at Bishop Auckland Town Hall as part of Bishop Auckland Food Festival. As a local lad and a festival-goer for years, it's a massive honour for me to be involved in the festival for a second year.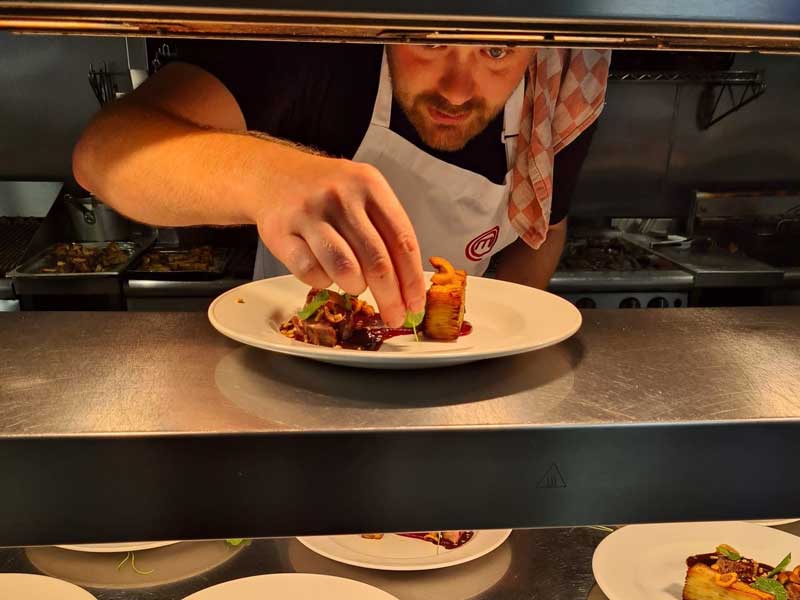 "I'm looking forward to bringing a menu that is inspired by our area. Each dish contains at least one ingredient that grows in abundance around Bishop Auckland and has been picked especially for this event."
This year the festival is also a key part of County Durham's current bid to become UK City of Culture 2025, showcasing how important food is to culture and demonstrating the many cultural events that take place in the county year-round.
Cllr Elizabeth Scott, Durham County Council's Cabinet member for economy and partnerships, said: "This year's Bishop Auckland Food Festival is truly going to be a fantastic weekend. Not only do we have an amazing celebrity chef line up and hundreds of local and independent traders offering delicious food, but we also have our events programme where visitors can learn something new from a Bake Off star and enjoy a fine dining experience with our own hometown celebrity chef.
"Every year we try to go above and beyond to bring something new and unique to the festival for our visitors. If the county is successful in its bid for UK City of Culture 2025, we will be able to bring even more exciting opportunities not just to Bishop Auckland Food Festival, but to our cultural offer right across the county."
Tickets for the workshops and dining experience can be booked at https://bishopaucklandfoodfestival.co.uk/an-evening-with-mike-bartley/
For the latest festival news and announcements, sign up to the newsletter at www.bishopaucklandfoodfestival.co.uk or follow @BishFoodFest on Facebook, Instagram and Twitter.
To find out more about the City of Culture bid, submit ideas and leave messages of support, visit www.durham2025.co.uk or follow the Durham 2025 social media accounts at @Durham2025 on Facebook, @Durham_2025 on Twitter, and @Durham2025_ on Instagram.